MAPS AND GUIDES
Colour coded map showing both Inner and Outer Hebrides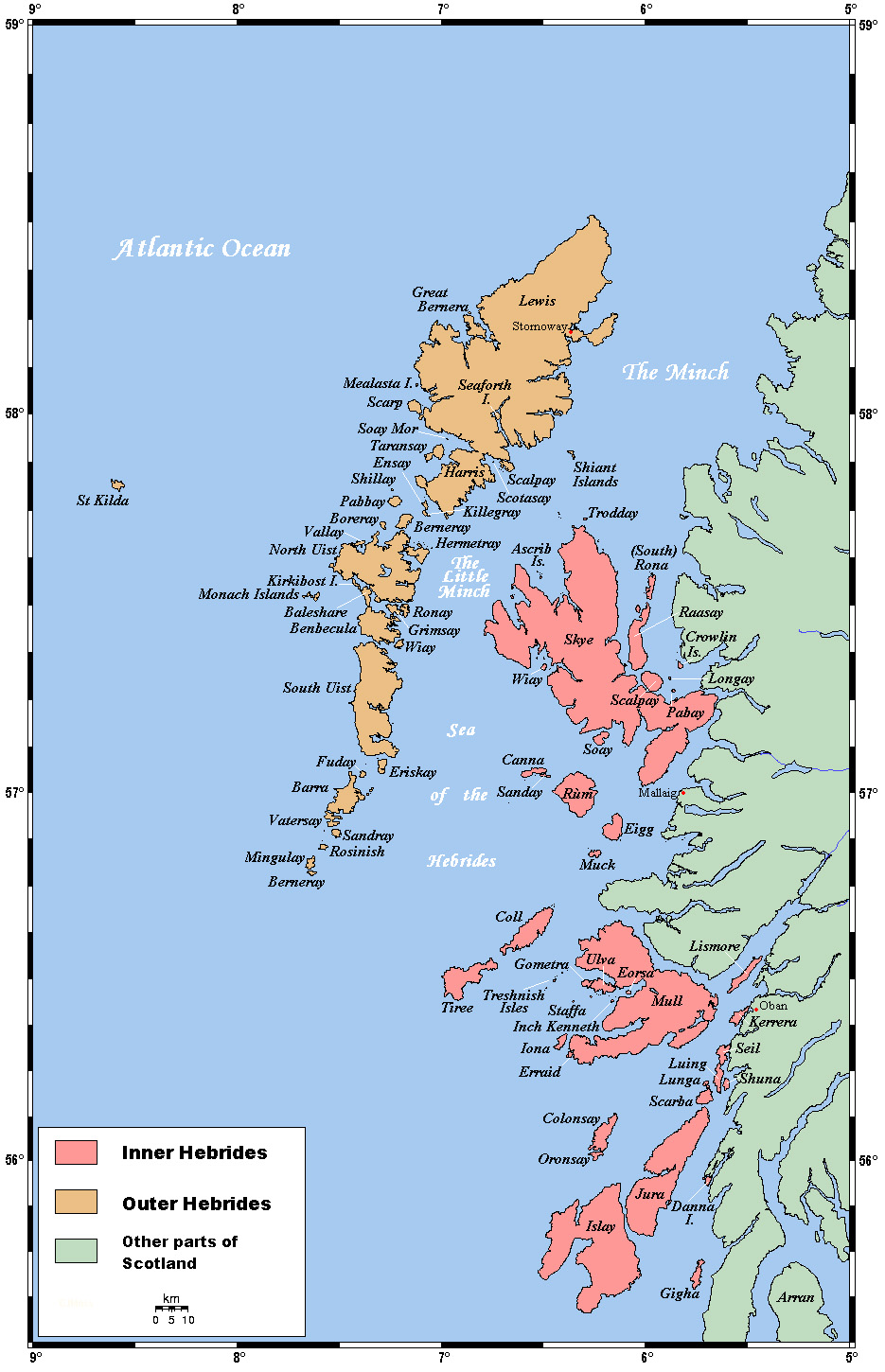 Map of Lewis and Harris ↓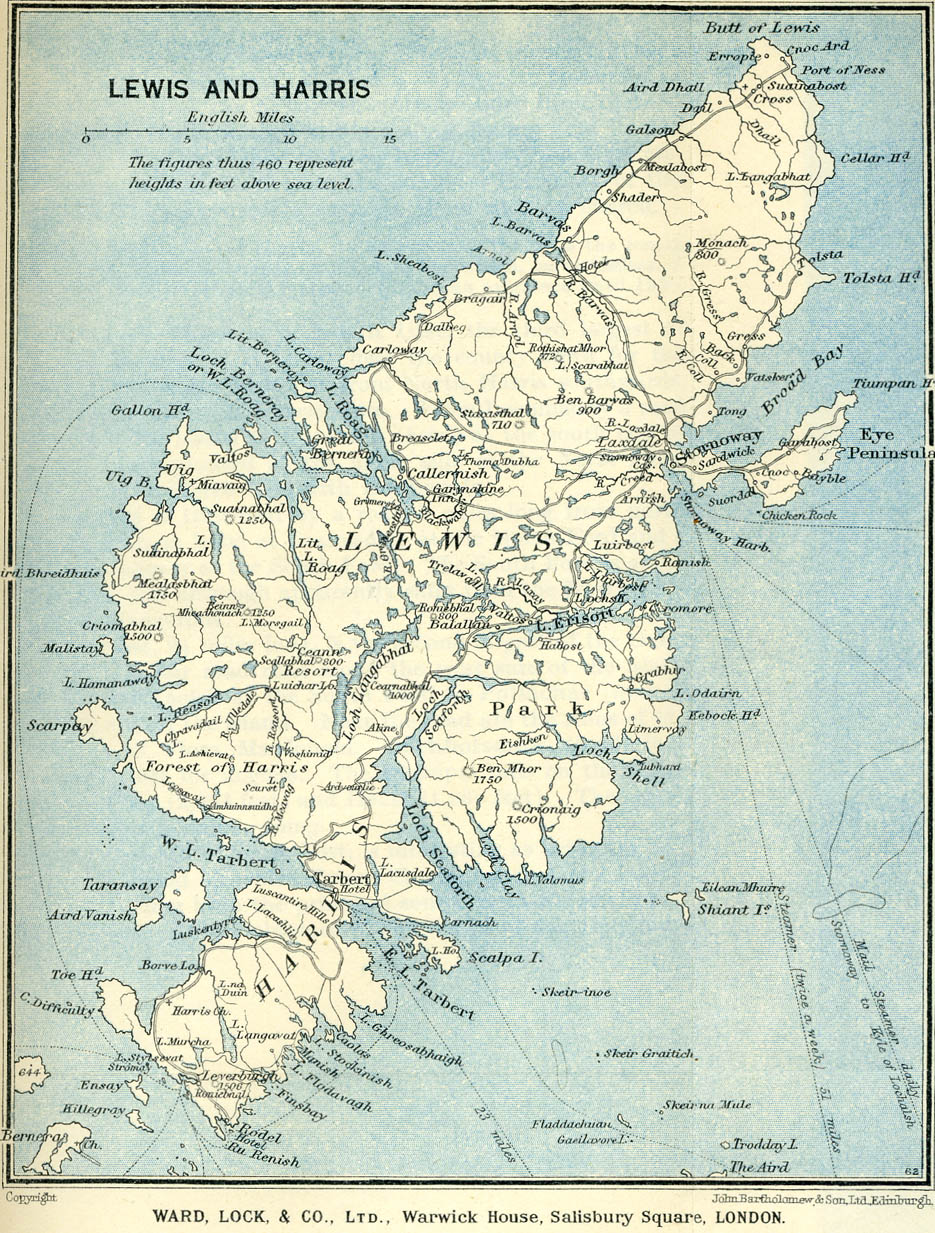 Map of the Outer Hebrides, North Uist and southward ↓
Inner Hebrides ↓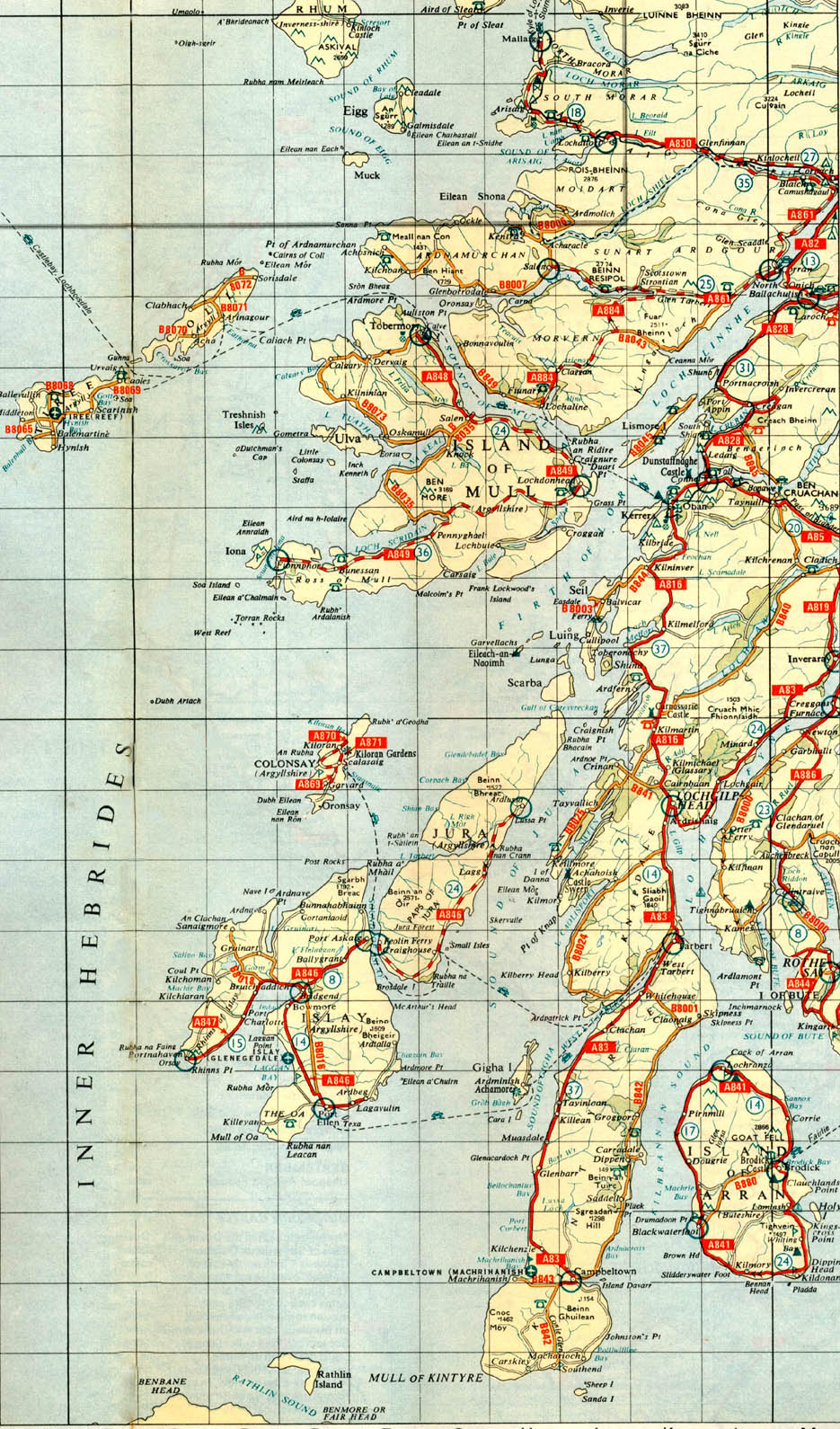 There is a very good map/satellite combination called Where's the path? which allows you to view the OS map and satellite image. It is very useful for working out walking routes and even allows you to calculate distances. I have included the link here http://wtp2.appspot.com/ but I usually access it via the Geograph site which I've used to obtain some of the photographs, http://www.geograph.org.uk/ (once you have found the grid square you are interested in you can click on the 'More Links for [grid square]' and from there go to Where's the path). Below is screen shot and the web link for the South Uist campsite in 1975, I've marked on the route probably taken to walk there from the road just to illustrate it [1.2 miles].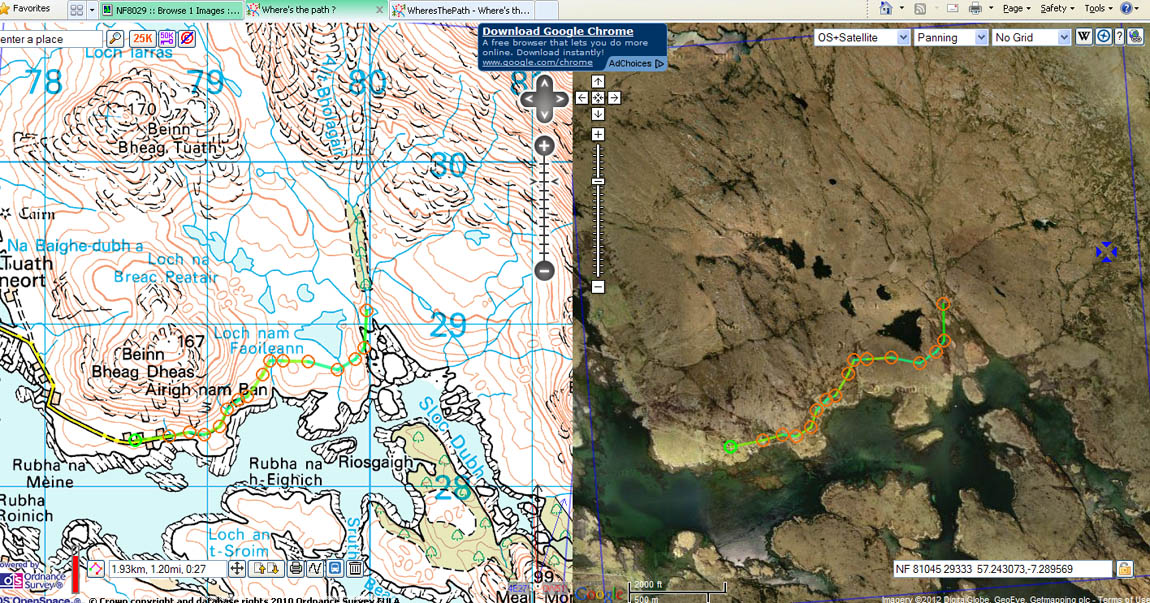 Link for the map and satellite images of the South Uist site at Loch Eynort http://wtp2.appspot.com/wheresthepath.htm?lat=57.244208742214&lon=-7.2987885626125
This also looks a very useful site http://www.walkhighlands.co.uk/outer-hebrides/ showing walks around the Hebrides.